About Us
Having served the UK's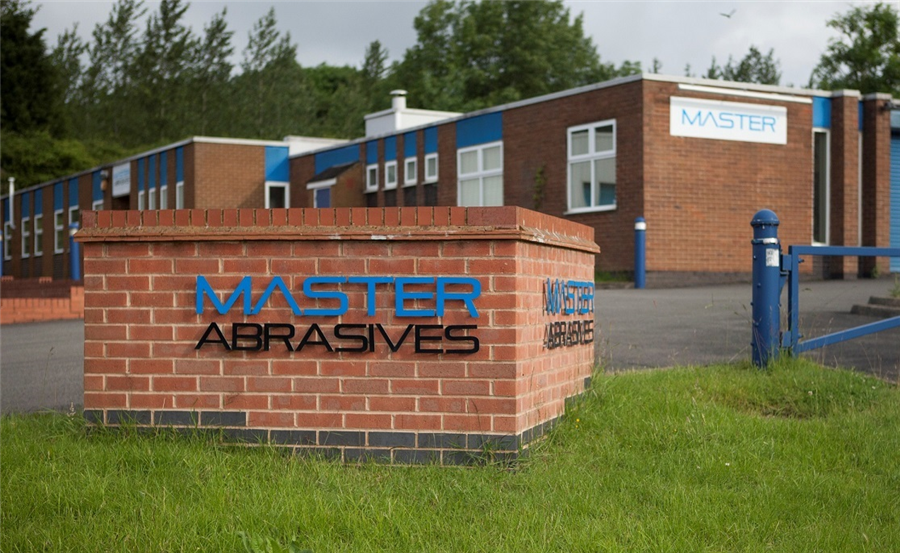 abrasives needs for over 50 years, we have built a strong reputation for providing professional service and high-quality products with our Master® brand. Our strategy for business development within the British market is based on three distinct business units:
Abrasives
Tool Services
Machinery & Equipment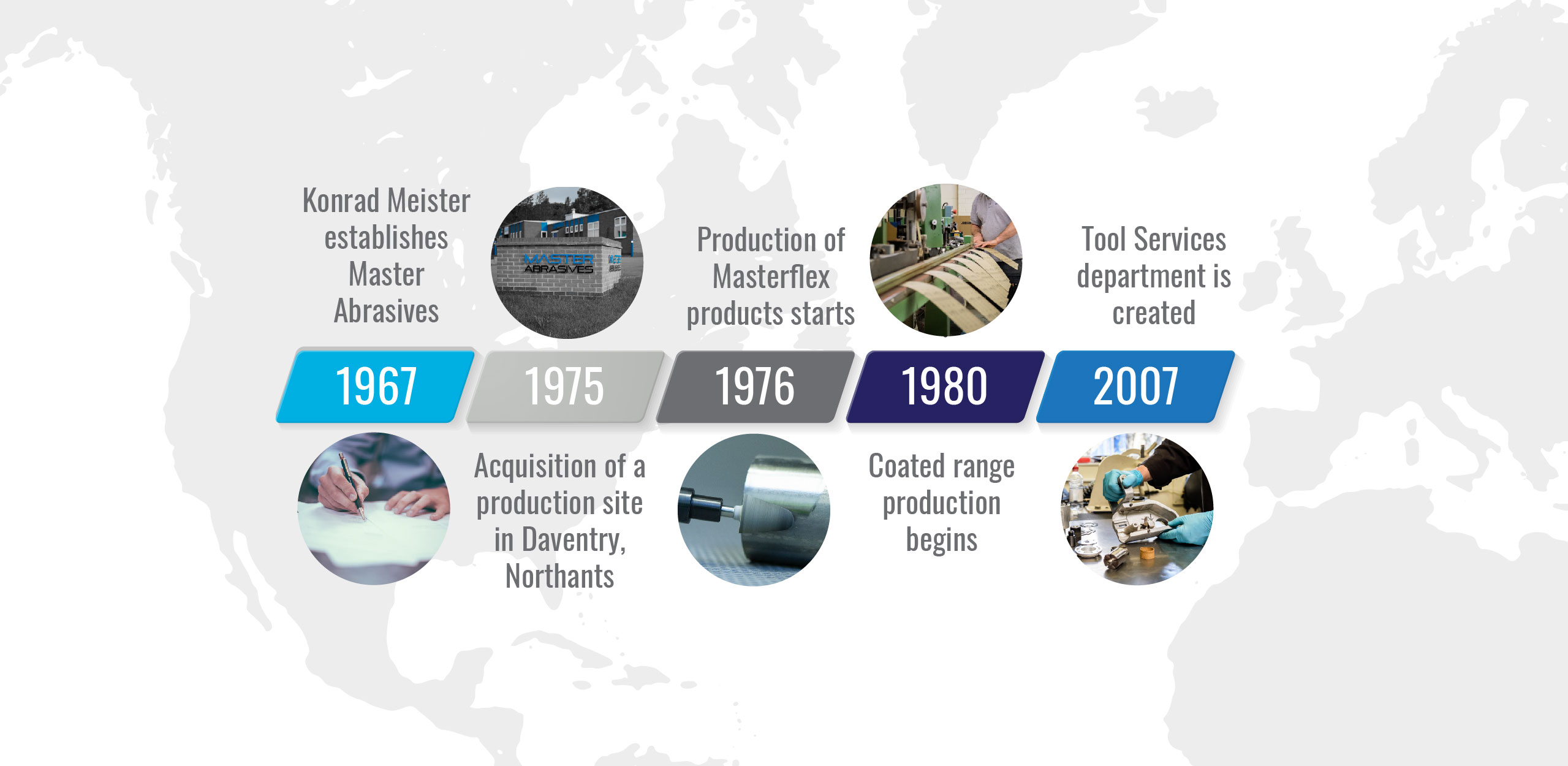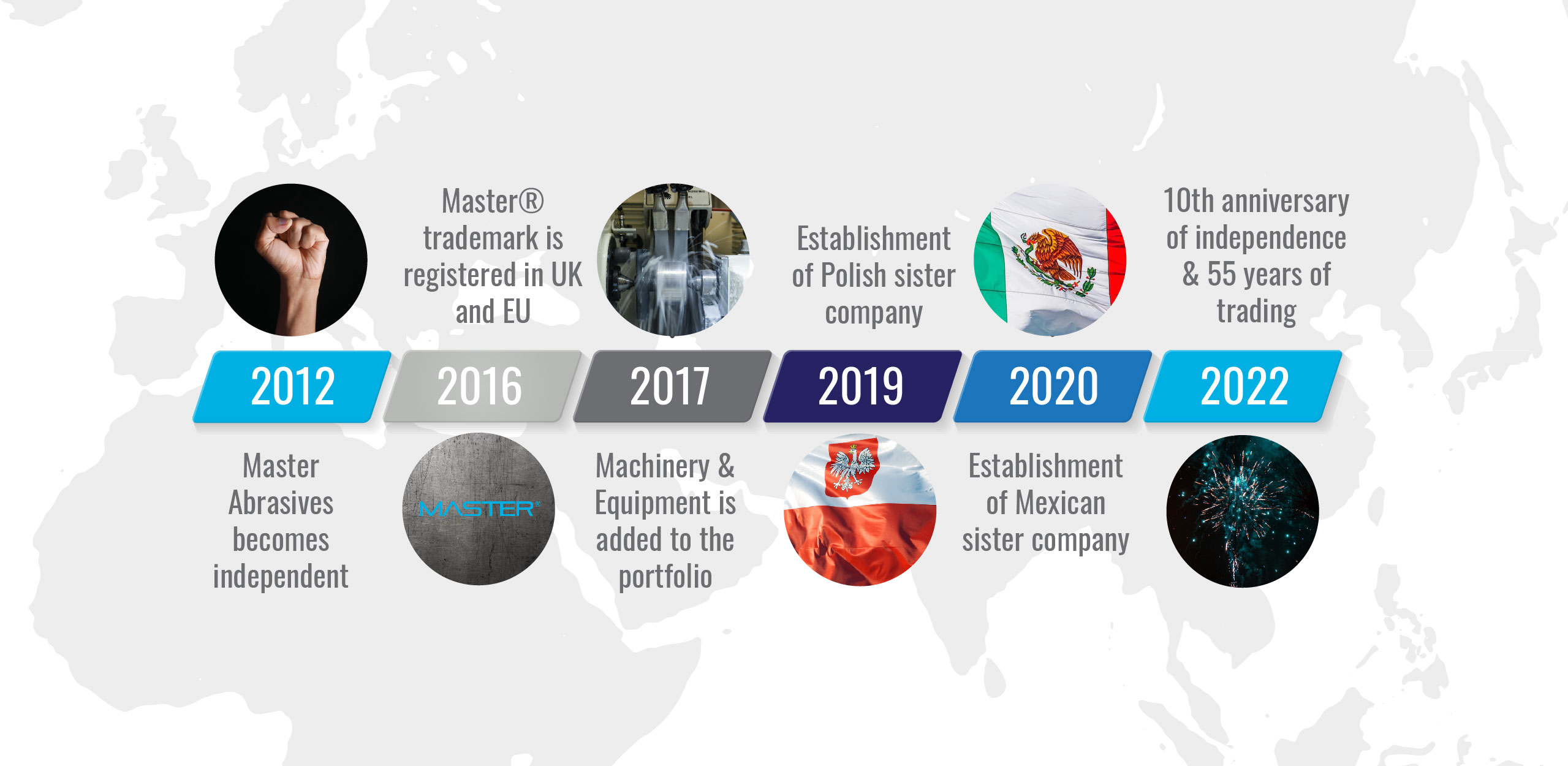 Abrasives
Our abrasives product portfolio offers products for high-precision applications and surface finishing products from both the Master brand and our partners products.
We also have an established fast service in on-site conversion of belts and MasterFlex products in a full range of materials. With our belt conversion experience since 1980, we can provide a broad range of belts in various joints at a lead time to suit the expectations of the market.
Master Tool Services
Our tool services department offers the sale, service and repair of pneumatic and electric tools. We are proud to offer and be associated with the highest quality tool brands.
We also arrange preventative maintenance programmes aimed at assisting employers to manage the condition of their tools as well as risk assessments in accordance to the Hand-Arm Vibration legislation to protect tool users from vibration injuries.
Machinery & Equipment
Our "solutions for industry" for precision grinding applications includes a range of precision grinding machines such as hydraulic and CNC Cylindrical OD, ID & Centreless grinding machines. We also offer mass finishing machines, superfinishing devices and auxiliary equipment such as coolant nozzles.
With extensive experience in precision applications, we have a deep understanding of not only the machine tool but the application itself. Our aim is to provide solutions for every aspect of the grinding process, whether it's the grinding wheel, dresser, coolant delivery system or the machine.
Quality Management
Working under the International Quality Management System, ISO 9001, we continue to set the high standards that others strive for. Through the supply of abrasive products designed for highly precise application or finishing process, and tool services that set new standards in the industry, the Master name stands for quality, the same now as it has done for more than five decades.