Diamond Form Rollers
Our diamond form rolls are used to shape grinding wheels in automatically controlled CNC dressing operations, profiling grinding wheels by moving the diamond form roll along the required contour. These dressers not only meet exacting precision demands but offer high economic efficiency.
---

Rotary Diamond Dressers
Our rotary diamond dressers shape grinding wheels efficiently in the shortest possible time, profiling grinding wheels in one step through plunge grinding. They allow profiling from the simplest workpiece to the most complicated shape and meet exacting precision demands.
Hand Sets
We offer a complete range of hand set dressing tools, produced by infiltration in the reverse method. These types of tools can meet critical tolerance levels and are particularly suitable for profiles with intricate links that cannot be produced by the reverse plated method.
Reverse Plated Dressers
Reverse plated diamond dressers have gone through an electro-deposition process that is stable and unaffected by shrinkage, which results in rotary diamond dressers of exceptional accuracy.
With our reverse plated diamond dressers, diamond grain is actively involved in the dressing action, providing a long service life. These types of rolls are used for intricate profiles and tighter tolerances where surface finish is important.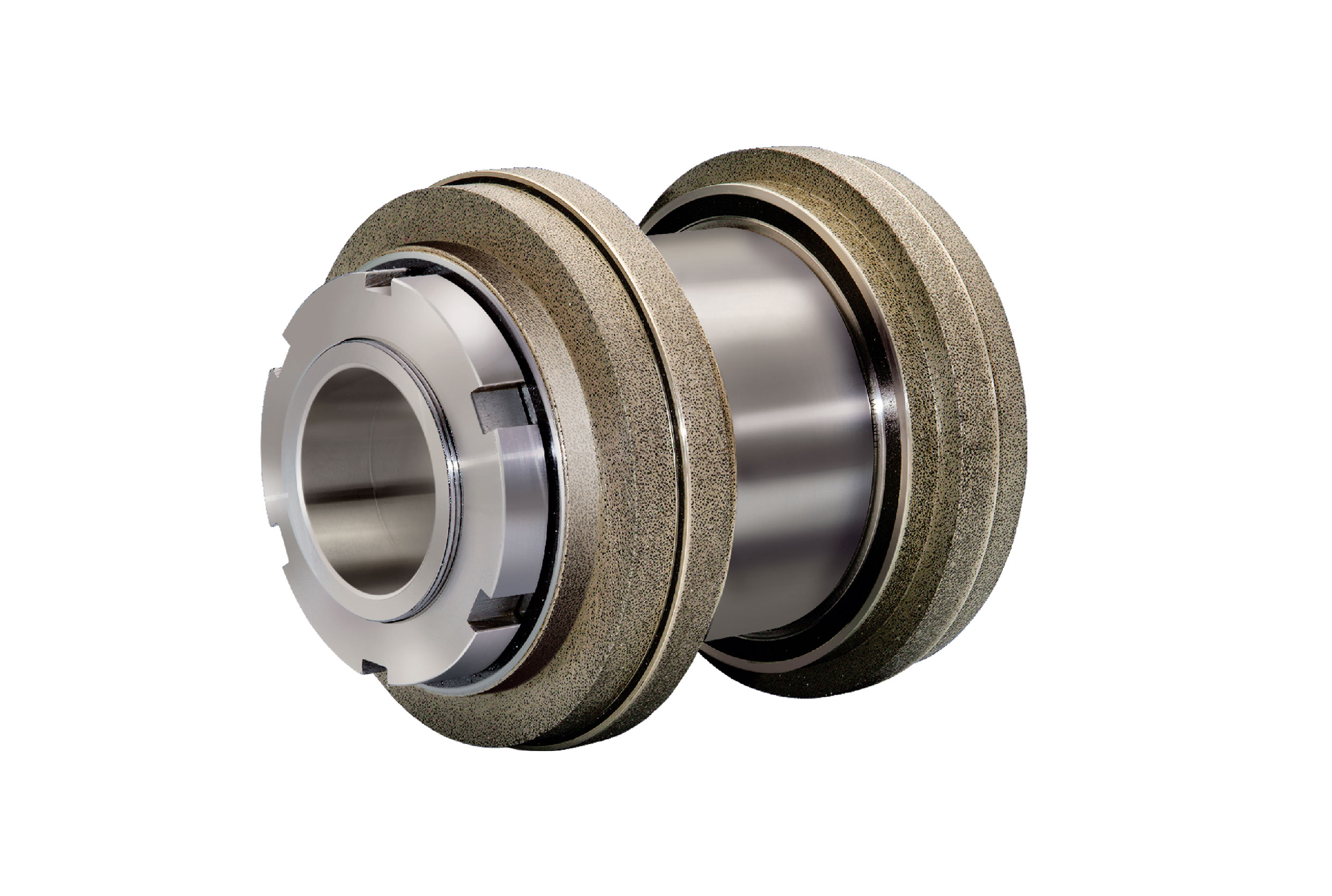 3M™ Diamond form dressing rollers
We are main Authorised Distributor of precision grinding products of 3M in UK, offering products such as grinding wheels and dressers
Since the introduction of CNC-controlled dressing processes, a large number of diamond form dressing rollers have entered the market, making it difficult or impossible to get oriented in the market.
With 3M form dressing roller standard, the company strives to reduce the number of different types to a reasonable size to enable efficient storage and inexpensive manufacturing of the tools. In this manner, they contribute to the economical optimisation of their customers' grinding processes.
• Profiling of the grinding wheel along the desired contour by moving the diamond form roller
• Extreme accuracy for simple and highly complex profile contours
• Highest cost-effectiveness
For more information see the below 3M brochure