05.11.2020 - Master Abrasives installs Micromatic CNC grinding machine at Total Carbide Ltd part of the Versarien group of companies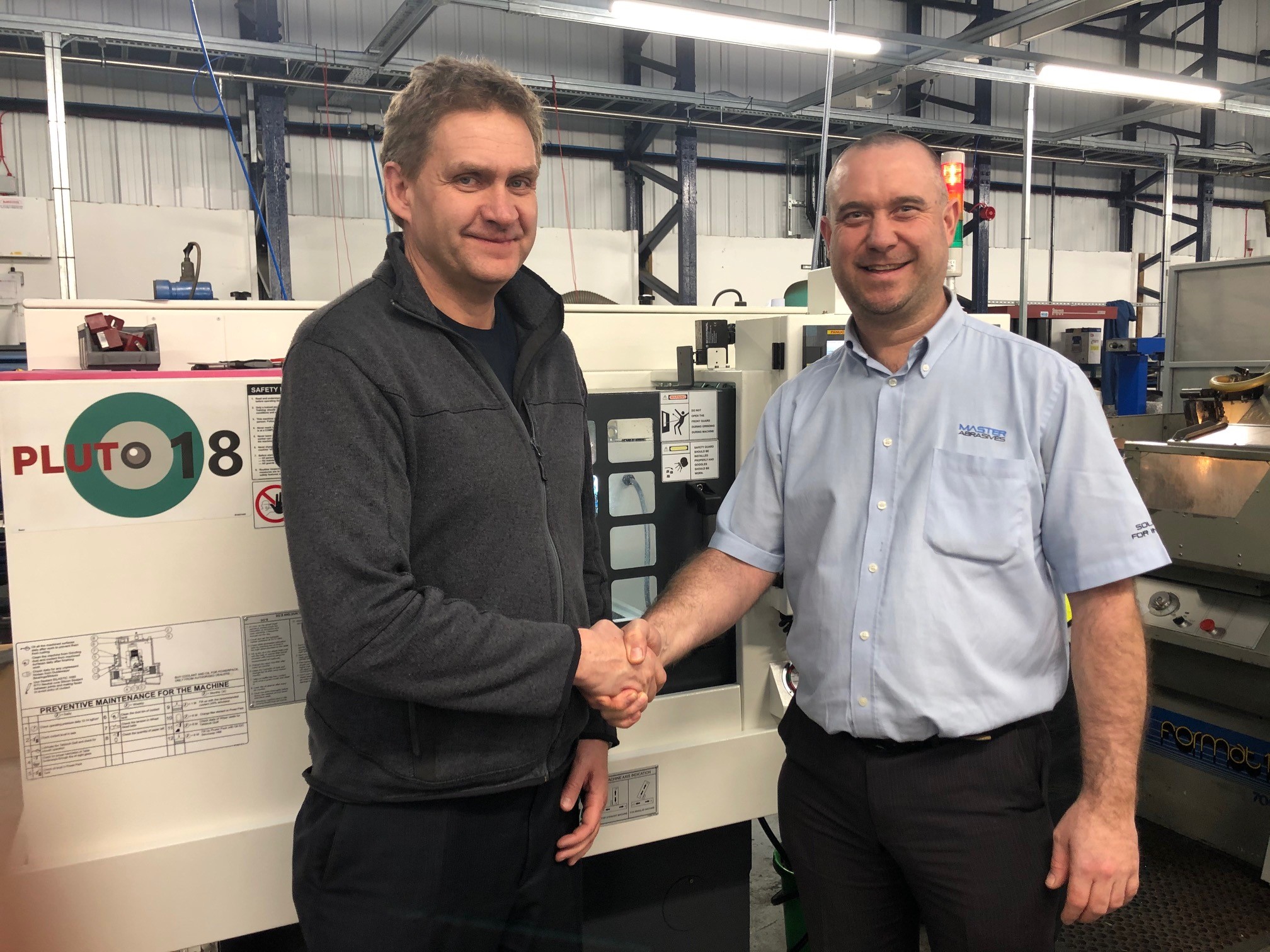 Master Abrasives has installed the Micormatic PLUTO 18 machine at Total Carbide, a leading manufacturer of sintered Tungsten Carbide wear parts based at Westcott Venture Park near Aylesbury, providing an advanced materials and engineering base for Westcott Space Cluster.
Total Carbide were looking for a cost-effective new machine for their tungsten carbide measuring probes. The component has a chamfer on the front corner which was ground by interpolation on their previous machine. The required stock removal was 0.5mm on diameter and surface finish was 0.4umRa with an outer diameter and length tolerance of +/- 0.25mm. The new machine was to accommodate a volume of 2000-3000 pieces per month and it was necessary to have Fanuc CNC to grind OD, face, chamfer and corner radius features, allowing a smooth transition for operators and for work to continue in their toolroom.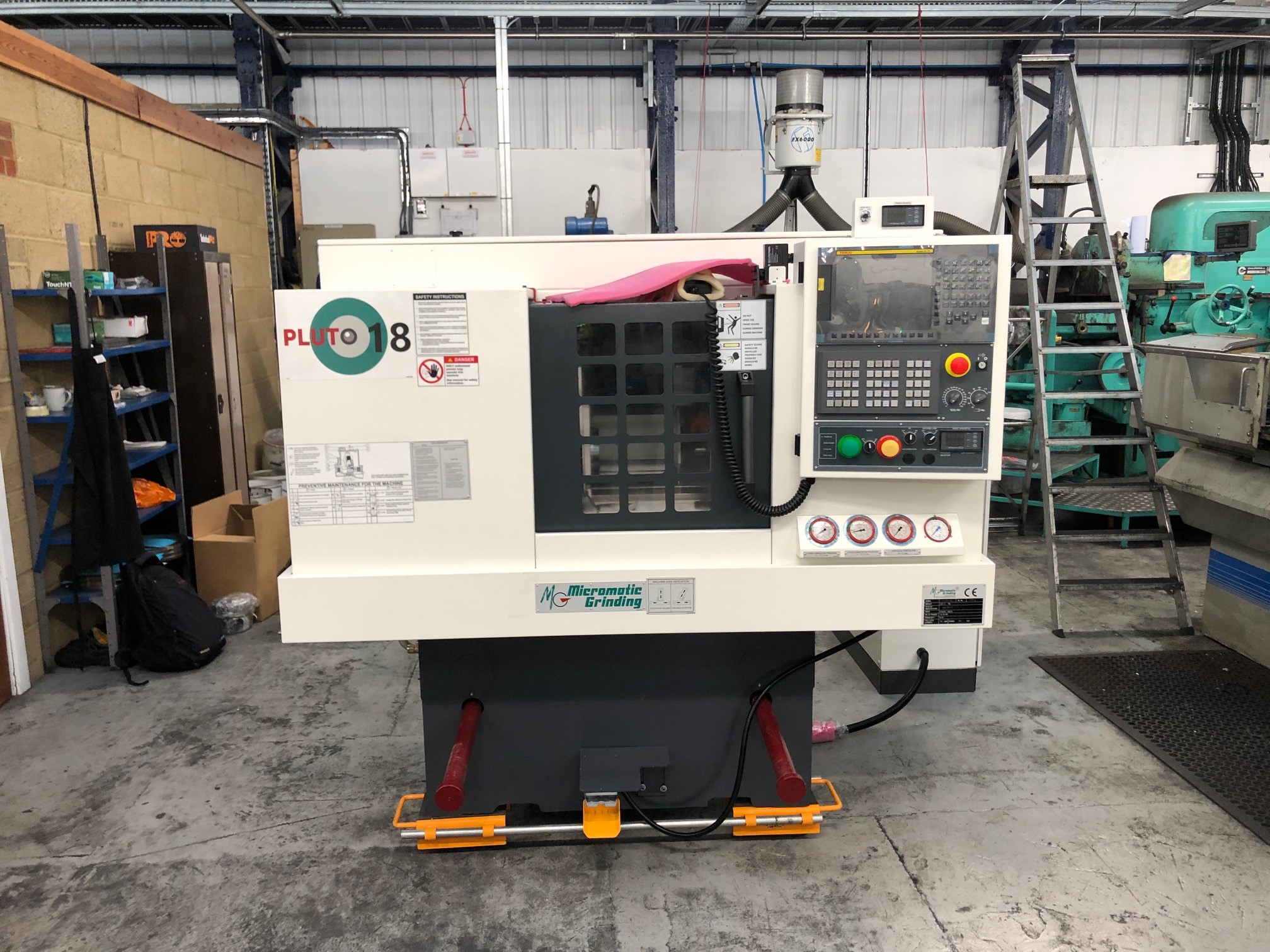 PLUTO-18 is a specially designed by Micromatic Grinding Technologies to focus on compactness, high-performance and provide an economical grinding solution. It is best suited to produce highly accurate small components and can perform both plunge and traverse grinding operations. The effective guarding design makes it 'total productive maintenance' friendly and its standard configuration makes it adaptable for factory automation too.
A few features of PLUTO-18 include its suitability for batch production of shaft type components with a maximum wheel outer diameter of 400mm (and width 50mm). A rigid anti-friction wheel head is utilised for better geometrical accuracies and an integrated table provides higher rigidity. PLUTO 18 measures only 1.66m (W) X 2.2m (D), which can help to save nearly 30% space compared to the footprint of a similar hydraulic grinder. Its customised user-friendly graphics screen helps ease in machine setting and operation.
Kelly Warrington, Customer Services Team Leader, provides vital assistance from the office for applications engineering support. Kelly worked closely with Ian in providing Total Carbide with quotes and information on the Master range. This also included organising shipment to their facility and making contact with engineers to confirm delivery dates for their new machine.
Videos demonstrating capabilities of different machines by Micromatic Grinding Technologies are available on their YouTube channel. Master Abrasives can also show machines in action from their grinding and finishing showroom based in the Midlands, as well as superfinishing devices, metrology equipment and abrasives.