Master Abrasives will be exhibiting at the renowned MACH exhibition at the NEC, Birmingham from 4-8th April 2022 alongside its partners, Micromatic Grinding Technologies, Alex Machine Tools and Innovative Automation Products.
MACH is bringing an array of new technologies and machinery demonstrated under power, including two machines on Master Abrasives' stand #650 in Hall 6: the PLUTO-18 by Micromatic Grinding Technologies and the NH-500 by Alex Machine Tools. These grinding machines will be dry cycling on the stand alongside a display of height and air gauges from the range of measuring equipment by Innovative Automation Products.
Ian Meredith, Applications Engineering Manager and stand manager for Master Abrasives comments: "This year at MACH we have a wider range of machinery and equipment available and our expertise is even stronger. This is why we've gone for a larger stand this year and made sure we have a prominent location on a main aisle in Hall 6. Our team will be ready to answer any application questions and arrange for a full grinding demonstration back in Master Abrasives showroom."
Master Abrasives team at MACH is led by Ian Meredith who has many years' experience in a range of applications. Kelly Warrington, Customer Services Team Leader who provides vital assistance from the office for applications engineering will also be there to offer support. Paul Batson, Managing Director, Andy Wright Business Development and Sales Manager and Noora Kauppi, Marketing Manager will also be joining the team. Slawomir Klisiewicz, National Sales Manager at Master Abrasives Polska is also planning to support the team during the exhibition week. There will be representatives from some of the company's partners available to discuss their products and applications at the show too.
PLUTO-18 is a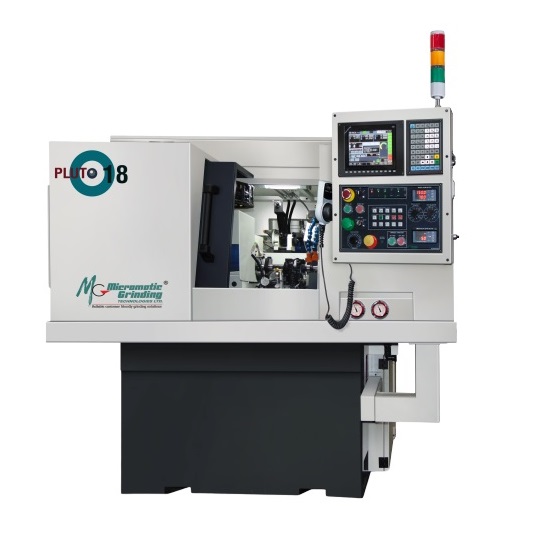 CNC grinder specially designed by Micromatic Grinding Technologies to focus on compactness, high-performance and provide an economical grinding solution. It is best suited to produce highly accurate small components and can perform both plunge and traverse grinding operations. The effective guarding design makes it 'total productive maintenance" (TPM) friendly and its standard configuration makes it adaptable for factory automation too.
A few features of PLUTO-18 are that it's suitable for batch production of shaft type components with a maximum wheel outer diameter of 400mm (and width 50mm). A rigid anti-friction wheel head is utilised for better geometrical accuracies and an integrated table provides higher rigidity. PLUTO 18 measures only 1.66m (W) X 2.2m (D), which can help to save nearly 30% space compared to the footprint of a similar hydraulic grinder. Its customised user-friendly graphics screen helps ease in machine setting and operation.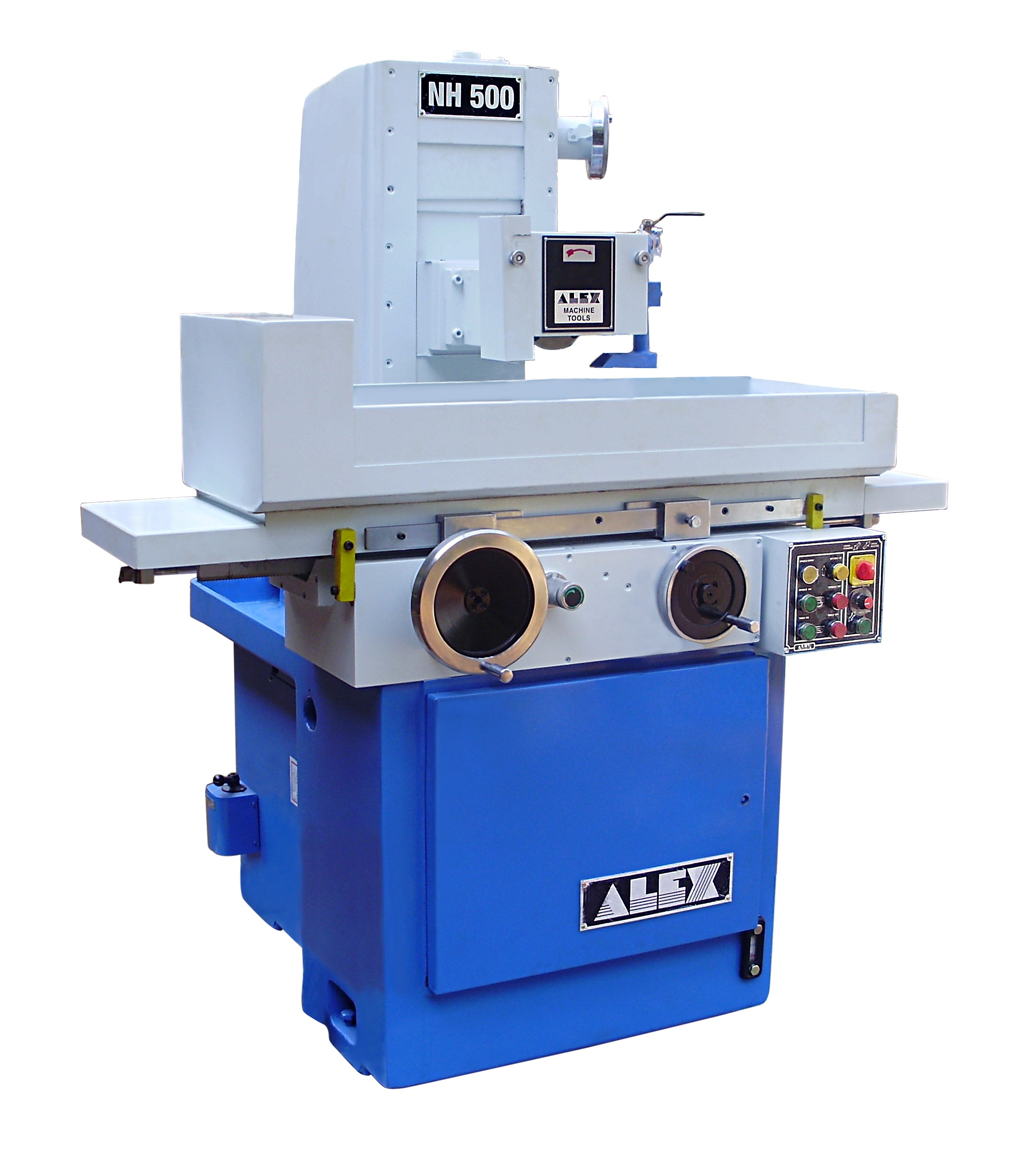 NH-500 is a surface grinder by Alex Machine Tools which aims preserve precision through the life of the machine, providing superior stability even at extreme ends of working range. It is specially suited for quick flat grinding of workpieces and has a maximum wheel outer diameter of 200mm (and width 50mm). Surface grinding models are available with the option for CNC controls for automatic grinding cycle including wheel dressing and can be customised for specific application needs.
The measuring equipment by Innovative Automation Products will be available for viewing at the Master Abrasives stand as the appointed UK and Ireland representatives. This will include a 2D height gauge, air gauge and profile projector which are also in Master Abrasives showroom. The RS232 data output feature on this equipment provides the option of evaluating measurement data externally with SPC software on a PC.
To complete an exhibit of cost-effective, high-productive solutions at MACH 2020, a range of abrasives for grinding and finishing will be shown by Master Abrasives including their own Master range of grinding wheels and dressing tools.
Ian Meredith concludes, "We have a dedicated applications engineering team available to provide technical advice at MACH. We can present a cost-effective, high-productive solution including the machine, the right abrasives, coolant nozzles and dressers for a high-quality finished part."
This article was updated 29/09/2020. Exhibition dates were changed from 25-28th January 2021 to 4-8th April 2022.