In a recent side by side test of five leading brands of grinding discs conducted at a manufacturer of stainless steel exhaust systems, Rhodius was the top-performing disc providing twenty-five-percent more cuts per disc on average.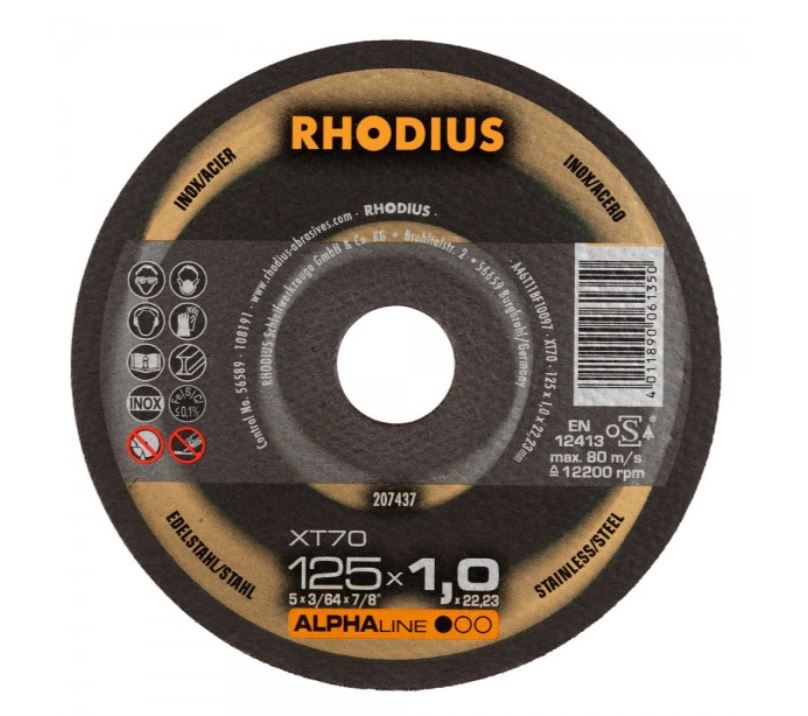 Sean Rowell, who recently joined Master Abrasives as Technical Sales Representative, was on site to aid in conducting these tests on 1.5mm thick stainless-steel sheet essential for the manufacture of exhaust systems. The discs were all tested on the same 240V electric angle grinder and included the Rhodius XT70 Alphaline disc which proved to be the top-performing disc with the lowest cost-per-cut and highest productivity.
Sean commented, "The operator's favourite disc was the Rhodius Alphaline as it was consistent through its cutting life and gave reduced burrs and more consistent and better-quality parts compared to the other discs. Added to the very reasonable cost price, this was overall the best disc for this customer.
"The XT70 Alphaline range of products by Rhodius is a reliable cutting disc for the cost-conscious professional. It is ideal for low-power machines, with little burr formation and a high cutting rate but fewer sparks. This disc is suitable for steel and stainless steel and is available from 100 to 150mm diameter in 1 or 1.5mm thickness."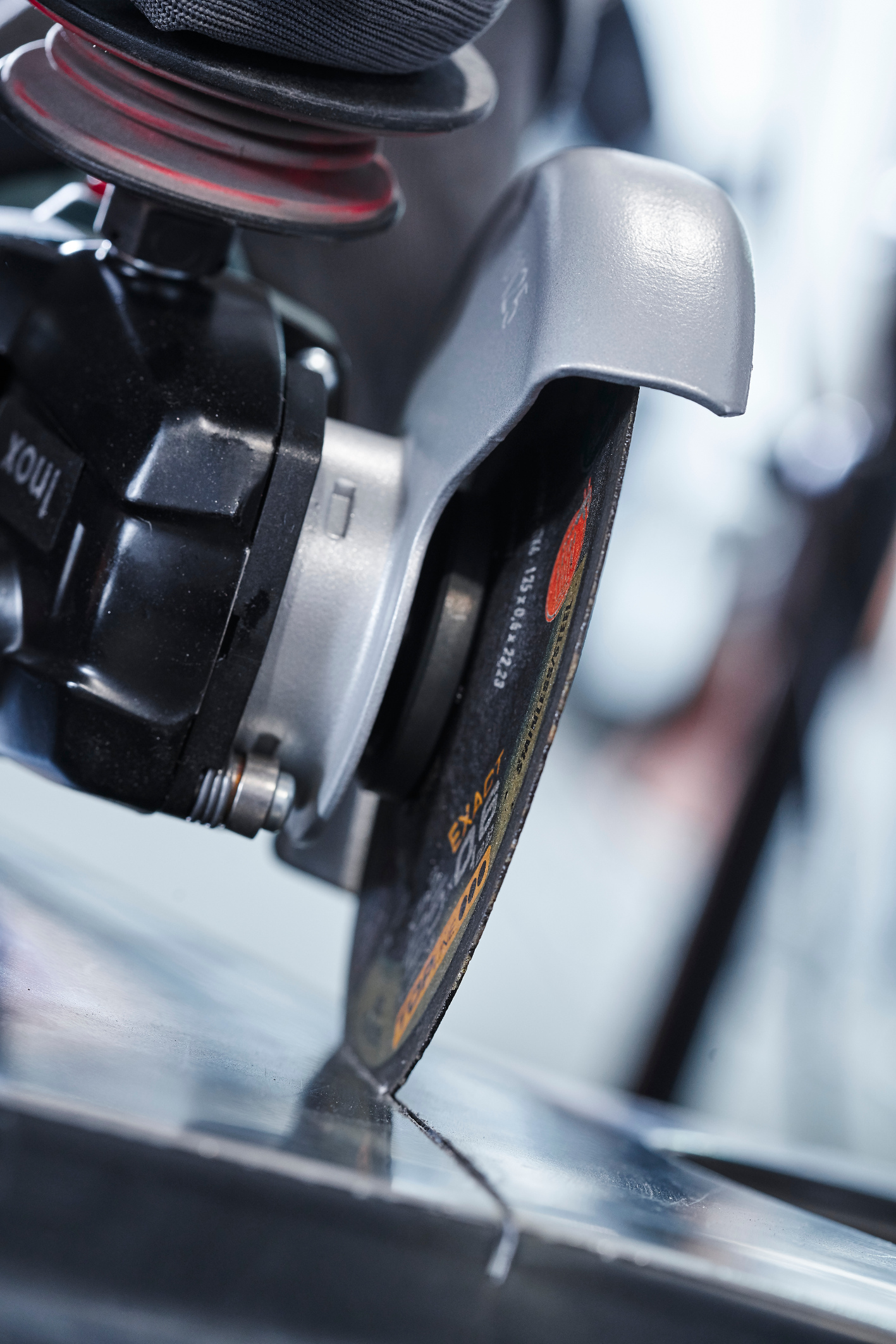 "When comparing with the other brands, we noticed that the first disc wore quickly with inefficient results. The second disc was better, but it was hard and bounced. The third was very soft and again wore quickly." explains Sean.
"The fourth was the customer's usual disc and performed well but is expensive. Clearly, the Rhodius discs surpassed expectations, gave the right life at the right price and will be the new favourite for their manufacturing process of exhaust systems."
Master Abrasives were appointed UK representatives of Rhodius Schleifwerkzeuge GmbH & Co. KG in 2018. Rhodius cut-off wheels provide an outstanding price-performance ratio, offering solutions for cut-off applications in the fabrication and foundry sectors as well as general industry. Master's technical sales team can recommend to customers the best products to suit the application and production requirements, guiding them through product trials when the assistance is required.